RECENT IBC EVENT:
The Oakland-Piedmont branch has provided an excellent highlight about the event we sponsored on Sept. 22, featuring AAUW Legal Advocacy Fund litigant Aileen Rizo, who took her experience in fighting for pay equity to become a candidate for the California Assembly.
UPCOMING BRANCH EVENTS:
Below are listed highlight a few of the upcoming branch events. Some require registration; some are free, others may have a fee. Our national organization reduces part of member dues to those who join branches at these events – local amounts vary, but if something sounds interesting and you're not a member, feel welcome to attend events listed here and join a branch in Alameda County! Branch websites have contact links for more information.
(in chronological/alphabetical order – closest to website update at top of list)
Alameda Branch AAUW Legal Advocacy Fund Raiser – Nov 10
Livermore-Pleasanton-Dublin Bocce /Luncheon Fundraiser for Tech Trek – Nov. 5-11 and Nov. 14
Hayward-Castro Valley Holiday Event – Dec. 8
Women's March 2019  All Day in Oakland, CA – Jan 19, 2019  (We'll be discussing our participation at our November IBC meeting. We hope many can participate.)
Fremont Branch Stem Discovery Day: 3rd and 4th Graders – Saturday Feb. 23rd, 2019 (Registration open soon)
PAST EVENTS:
(in reverse chronological order – most recent at top of list)
Fremont Branch Stem Discovery Day: 5th & 6th graders – Nov. 3 (SOLD OUT!)
Livermore-Pleasanton-Dublin – Planning for College 11th/12th Grade – Oct. 25
Livermore-Pleasanton-Dublin – Planning for College 9th/10th Grade – Oct. 17
Livermore-Pleasanton-Dublin Branch Fall Kick-off – Sept. 29
Hayward-Castro Valley Ice Cream Social – Sept. 15
Alameda Branch Fall luncheon/Tech Trek camper report – Sept. 8
Fremont Branch Fall Brunch – Sept. 8 (links to report on event)
Oakland-Piedmont Branch Fall Kick-off – Sept. 8
Hayward-Castro Valley Fundraiser for Tech Trek – August 20
Oakland-Piedmont Annual Membership Meeting, Features Lois Flood Performing Isadora Duncan Dances – June 2
Fremont Branch: Raising Awareness About… Mental Health – May 29
Alameda Branch – Yard Sale –  Fundraiser for  local scholarships – May 19
Berkeley Branch: Berkeley Meeting 05192018 – May 19
Livermore-Pleasanton-Dublin Branch: Worldwide  Gender Equity: Where are We? – May 2
Alameda Branch w/College of Alameda: Financial Literacy Workshop for Students – April 18
Fremont Branch:  Debate: Resolved: The American Dream Is Dead – April 17
Hayward-Castro Valley: Film Screening: Escalation – April 17
Many Branches: Equal Pay Day, April 10 – see branch newsletters/websites for reports. Most branches had activities. For a sample, see the report from the Oakland North e-newsletter inspired by the Oakland-Piedmont branch activity.
Berkeley Branch: DACA: Dreamers, Policy & Passion – April 4
Fremont Branch: Coming to America: Marianne's Story. March 24, Noon to 2 PM. Speaker & luncheon.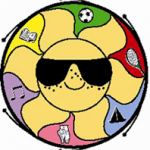 Each March the Oakland-Piedmont hosts a special Summer Camps Programs Fair. It is now a virtual project – an online directory. See the 2018 directory; watch for the 2019 project.
Livermore-Pleasanton-Dublin Branch: Coffee with author Janis Cooke Newman – March 21
Hayward-Castro Valley Branch: Fact: Human Trafficking Happens in California – March 17
Berkeley Branch: Sisters in Crime Mystery Authors – March 17